a slide by the people for the people...
come out to our brainstorming meeting
Slide the Main seeks to follow the democratic spirit of allowing everyone interested to get involved at any level. Similar to an un-conference, ideas will be determined by merit and consensus as opposed to a top down bureaucratic approach. We want to see this become a really cool experience for all and would want to invite all of you to come out.
What we're looking for most:
-motivators/hustlers who can help the team get sh!t done.
-hipsters who want to be part of a cause that is worth sharing.
-artists to create artwork (songs, pictures, poems) of the waterslide in Vancouver's hippest neighbourhood.
-Writers who can write to newspapers and press releases to keep everyone informed. (PR & Communications)
-professional writers who can approach ethical sponsors and city hall
(PR & Communications)
-energetic people who want to co something cool (Idea Guys)
We want to invite everyone in the community to start taking ownership of this project and make this awesome. This is OUR idea for OUR city. lets make this awesome!
-Slide
Please print out an agenda (to the right) and come out to our brainstorming & Meet and Greet meeting
Meeting Agenda:

Introduction and Meet & Greet

Main topics:

-Vision Sharing

-Identifying Stakeholders (city, car free day, community groups)

-Key people/organizations we should personally invite (celebrities? city councillors etc...)

-Length of slide/ Colour of Slide (Blue and Black or Gold and white?)

-What do we need to get it going? (Guesstimation of slide costs)

-Funding (brainstorming ways to fund it). So far we have grants, ticket sales, sponsorships etc...

-Kickstarter campaign. (who's doing what?)

-Roadmap on deadlines and etc...

-PR plan (Approach news outlets, car free day and city of Van)

-Break out into teams and assign liaisons to each team

To Notetaker: please send minutes to slidethemain@gmail.com

If you have more topics please email slidethemain@gmail.com

Tentative to do list

-EVERYONE make the logo your social media profile pict

-Get the word out there, get 10,000 signatures on petition and 10,000 likes on Facebook.

-Reach out to journalists and media

-Application to the City (Bristol's blueprint)

-Reach out to other groups for endorsements and support.

-set up logistics

-SLIDE!

To the secretary/Note Taker:

Please email meeting minutes to slidethemain@gmail.com
Powered by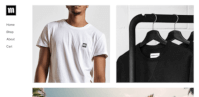 Create your own unique website with customizable templates.